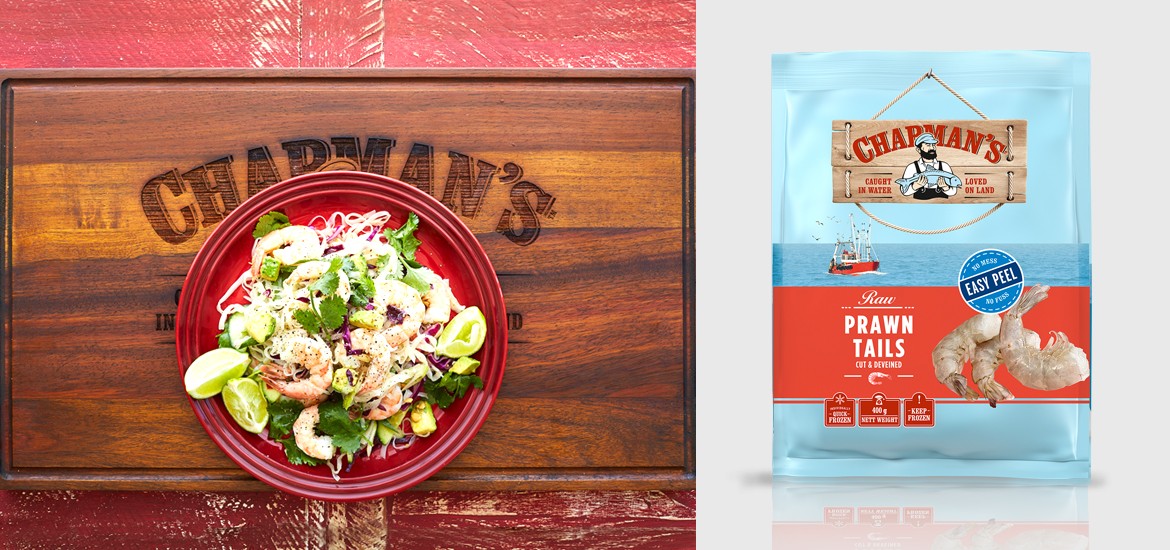 Chapman's Asian Prawn Salad
Ingredients:
500g Chapman's Prawn Tails, Defrosted
250g Glass Noodles
200g Red Cabbage, Shredded
2 Avocados, Chopped
1 Small Cucumber, Chopped
125g Spring Onions, Sliced
100g Peanuts
Coriander to Garnish
CHILLI & LIME DRESSING:
100ml Olive Oil
50ml Sesame Oil
100ml Rice Wine Vinegar
5ml Sugar
Juice of 2 Limes
2 Cloves Garlic, Crushed
1 Teaspoon Crushed Dried Chillies (alternatively use 2 fresh chillies, chopped)
Salt & Pepper to Taste
Method:
Combine all the ingredients for the salad dressing and whisk well.
Boil or steam the Chapman's prawn tails until pink (3-4 minutes).
To cook the glass noodles, place in a bowl and cover with boiling water. Soak until they are al dente (approximately 5 minutes). Rinse and drain before adding to the salad.
Toast the peanuts in a hot pan until brown.
Copyright © 2016 Chapmans. All Rights Reserved.
Website design:: Monzamedia