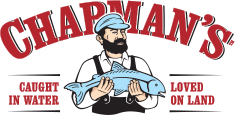 Seafood Sustainability - Responsible Sourcing
It's that time of year again where Seafood and Fish is the order of the day! Easter is a special time for most people, whether for religious reasons, or just traditional family time. The smell of pickled fish and hot cross buns is looming in the air, stirring up fond childhood memories and nostalgia for most. For kids, the excitement in the air from Easter egg hunts and chocolate bunnies is almost tangible!
Seafood Restaurants and businesses can barely keep up with demand! All of a sudden some people who haven't seen a fish for 10 months are running about in a scurrel looking for fish and googling recipes!
Of course, we here at Chapman's Seafood Company are making it our mission to make everyone an all-year round Seafood lover! Any time of the year can be as delicious as Easter!
With that being said, we'd like to touch on a topic of a more serious note - Seafood Sustainability.
Most people like to avoid serious topics or issues, but some things need to be paid attention to. What sort of Company would we be if we didn't take responsibility for our future and do our part to help our planet?
According to National Geographic, approximately 77 BILLION kilograms of Fish, Seafood and Wildlife is removed from the world's oceans each year. In South Africa alone just over 312 MILLION kilograms are consumed, half of which is imported. Scientists fear that at this rate we will cause permanent damage to the sustainability of life in the oceans.
There is GOOD NEWS however! Seafood and Fishing companies as well as governments around the globe, have all started adhering to stricter laws and restrictions to save our ocean wildlife!
There is still a long way to go to reverse the damage that has already been done, but you, like us, can also do your part to help!
In South Africa, we have the South African Sustainable Seafood Initiative (SASSI) which is currently doing great work in creating awareness and inspiring everyone to be responsible with their Seafood choices.
You as a consumer, can check out the SASSI website and see what fish is currently on the red and orange list (endangered species). The green list are lines of fish and Seafood currently still safe to consume.
We here at Chapman's Seafood Company pledge to do our part and we only source our products from RESPONSIBLE sources around the globe!
If we all do our part, collectively, we can look forward to many, many more happy memories filled with delicious seafood dishes!
In the upcoming months we will be running a social media drive with a lot of focus on Seafood sustainability and Responsible Sourcing, so please keep a close eye to learn more and do your part!
From all of us here at Chapman's, have a memorable Easter holiday!
Until next time,
Your Seafood Specialists
Copyright © 2016 Chapmans. All Rights Reserved.
Website design:: Monzamedia