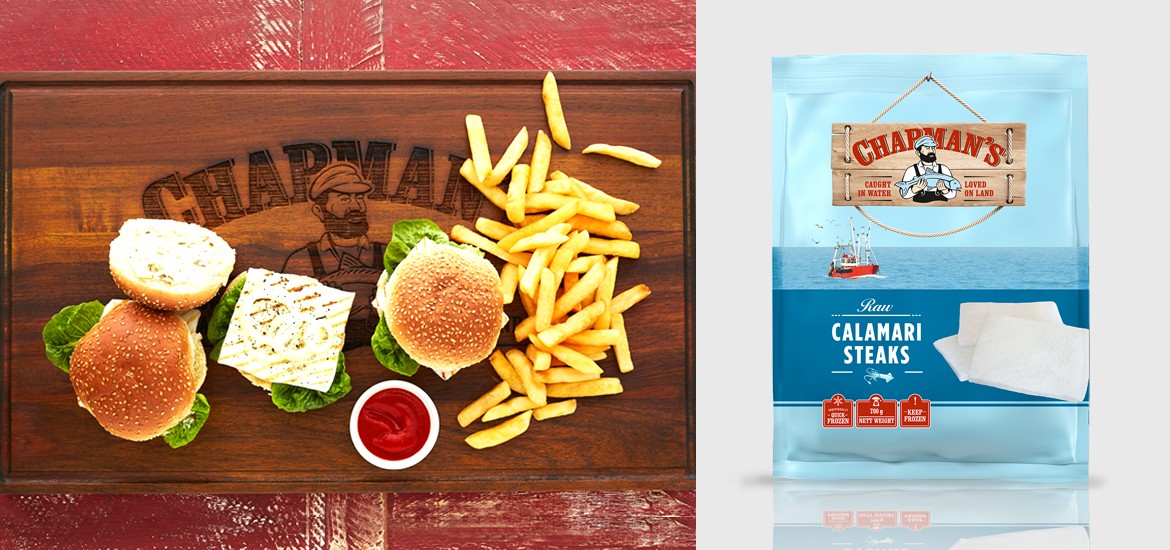 Calamari Steak Burgers
Ingredients:
4 Chapman's Calamari Steaks
4 Hamburger Buns (toast these in a hot pan for extra flavour)
½ Onion, Cut into Thin Rings
4 Crisp Lettuce Leaves
​TARTARE SAUCE:
1 Cup Mayonnaise
2 Gherkins, Finely Chopped
1 Tablespoon Capers, Finely Chopped
1 Teaspoon Mustard
Salt & Pepper to Season
Method:
Heat a grill pan until very hot. (If using a normal flat pan, use a very small amount of Virgin Olive Oil).
Grill the Chapman's calamari steaks until golden and cooked through (approximately 2 minutes on each side). Be carefull not to overcook. Cooking any longer will result in a rubbery texture.
Combine all the ingredients for the tartare sauce and mix well.
TO ASSEMBLE
Generously spread tartare sauce on to the toasted buns.
Place the lettuce leaves on top.
Add the grilled calamari steak.
Top with a few onion rings.
Enjoy!
Copyright © 2016 Chapmans. All Rights Reserved.
Website design:: Monzamedia