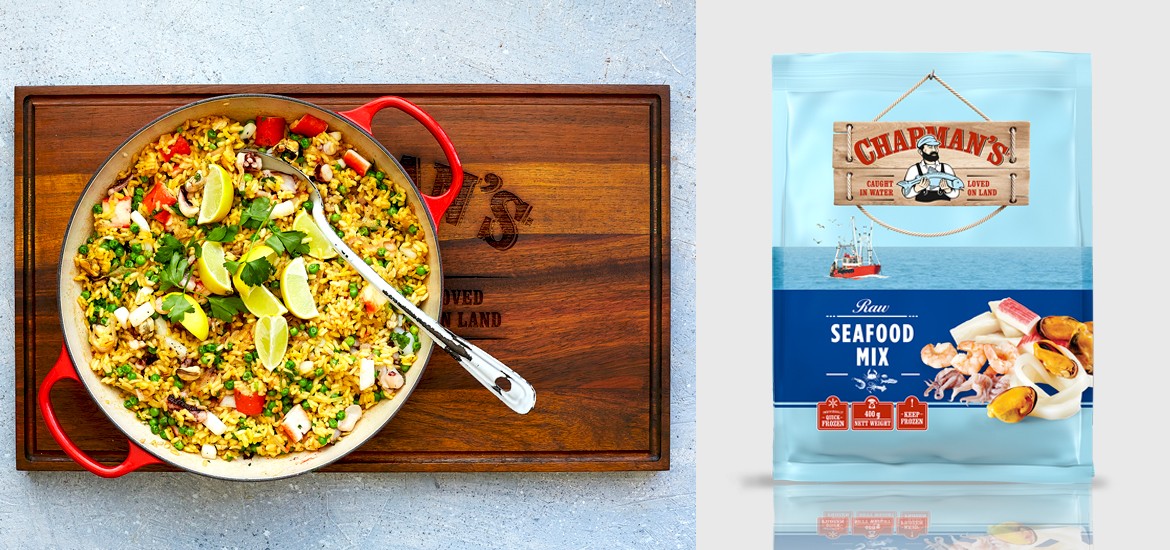 Chapman's Seafood Paella
Ingredients:
100ml Olive Oil
2 Red Onions, Finely Sliced
3 Cloves Garlic, Crushed
500g Arborio Rice (alternatively use Tastic rice)
1l Chicken Stock
3 Strands Saffron
15ml Paprika
500g Chapman's Seafood Mix, Defrosted
2 Cups Peas
½ Cup Parsley, Chopped
Salt & Pepper to Taste
Lemon to Garnish
Method:
Braise the onions until golden brown and soft.
Add the crushed garlic and rice and brown for 1 minute.
Add the chicken stock, saffron and paprika.
Cover and cook at a low heat for 5 minutes.
Stir in the Chapman's seafood mix, peas, parsley and seasoning.
Cover and cook for 10 minutes, stirring occasionally.
Garnish with lemon and serve¬.
Copyright © 2016 Chapmans. All Rights Reserved.
Website design:: Monzamedia